$ 7.99

Cleaning Kit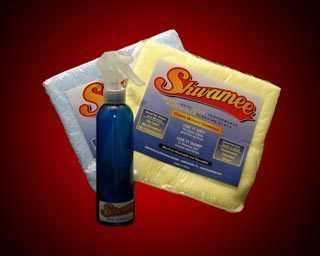 The Cleaning Kit includes two Original Shwamee™ Cleaning Cloths and a FineMist Spray Bottle.
The Original Shwamee™ cleaning cloth is a heavy-duty, high performance microfiber cleaning cloth. Dry or damp, it cleans hard surfaces like windows, mirrors and your car exterior effortlessly.
The ultra-fine misting sprayers on these bottles deliver the perfect amount of water for streak-free cleaning with your Original Shwamee™ Cleaning Cloth.
Original Shwamees™ are 16 x 16 inches and are machine washable in cool water.
Available in Cobalt Blue, the FineMist Spray Bottle holds 8 ounces.