$ 5.99 - $ 23.99

Face Cloth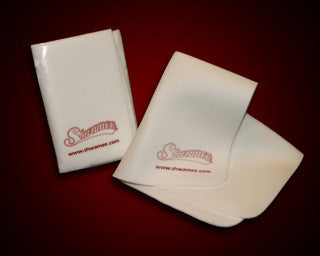 The Shwamee™ Face Cloth is silky-smooth, pleasantly cool, and will remove makeup, oil and dirt from your face without soap or cleansers. It dries hard so it won't promote mold or bacteria growth.
Rinse after use and when it's really gunked up just throw it in the wash to clean it up.
Compare to similar products from Aveda and Sephora priced $9 – $12.
Available in White, Shwamee™ Face Cloths are 9×9 inches and are machine washable in cool water.